COVID-19 update
*Revised Covid-19 protocols below please read*
Please note that all of the information for the 2020 - 2021 season is contained in this document: BSC 2020-21 Season information.pdf. Other schedules on the website refer to our traditional schedule, and our offerings are different in this unusual year. During COVID-19 we can only have ONE parent per skater in the building NO siblings.
**IMPORTANT**
Updates Covid-19 Skate Ontario Waiver to be completed once for the skating season 2020/2021
Health Screen Questions to be completed by each participant and attending parent prior to skating EVERY DAY
Reminders: Please keep in mind while planning your week only one parent per skater will be allowed into the building. NO siblings.
All skaters must wear a mask at all times when in the building except when they are on the ice surface.
They can not drink water from the ice surface to the door to exit. Please wait until you are outside to have a drink.
Parents must view all sessions up in the viewing area, there is to be no lingering at ice level.
CanSkate Information
Please Note: At the current time due to COVID-19 restrictions we are only able to offer Learn to Skate programs to skaters currently working on Stages 1 and higher of CanSkate (must have passed PreCan Badge -Yellow ribbon).

One parent per skating in the building NO siblings
Coaches are not permitted to have physical contact with skaters during sessions due to health and safety restrictions.
**ALL Skaters that are wanting to register MUST be able to skate from the door to their group, and around the ice unassisted. Coaches will not be touching skaters, helping them stand up, or helping them skate. Barrie Skating Club reserves the right to remove skaters who do not meet this qualification from sessions in order to comply with restrictions regarding health and safety.
**New Protocols as of Monday November 16th
1)All skater and attending parent must answer (by 3:00pm each skating day) Health Screen questions
2)All Parents and Coaches are required to sign in at the desk with Barrie Skating Club Staff.
Barrie Skating Club Junior/Int/SR skaters
Junior Session times are Monday 4:00 – 5:15 and Wednesday 5:35 – 6:50
Intermediate Session times are Tuesday 5:25 – 6:50, Friday 5:00 – 6:20 and Sunday 3:30 – 4:50
Senior Session times are Tuesday 4:00 – 5:15, Wednesday 4:00 – 5:25, Thursday 4:00 – 5:15, Friday 5:00 – 6:20 and Sunday 3:30 – 4:50
Skaters will enter the rink, and go into assigned dressing rooms (Monday Junior used benches on the left).
CanSkaters
Monday & Thursday at Allandale 5:15 and Skaters will enter the Blue rink and go into dressing rooms A or C - Enter ice surface at doors A (look for sign near dressing room C)
Monday & Thursday at Allandale 5:55 Skaters will enter the Blue rink and go to the left benches Or into Dressing rooms B or D and Enter Ice surface at Door B (Look for Sign near music room)
Saturday East Bayfield 10:00am Skater will enter the Green rink and go into the skate change room or dressing rooms 1 or 2
Sunday Holly 10:00am Skaters will enter rink 1 and go into the skate change room or dressing room A or B
Power Skating
Monday 's Skaters will enter the blue rink and go into assigned dressing rooms
6:45 Class dressing room A and B
7:45 Class dressing room C and D
Girls in the classroom
If you have questions at any time, you are welcome to contact our office at
705-719-2084 or by email at info@barrieskatingclub.com...HAPPY SKATING!!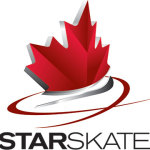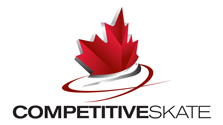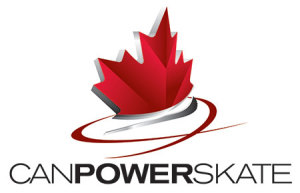 ---
CANSKATE & PRE-CANSKATE FAMILIES BUILD YOUR OWN COMBO - SAVE $180 … For Skaters who want to skate twice weekly through both the Fall and Winter sessions, choose 2 Fall CanSkate programs and 2 Wnter CanSkate programs and your fee will automatically be reduced by $180. Note that because winter registration is not yet available, you will receive the discount when those programs are added.
---
Installment Payment
Again this year...skaters registering through our online system for our full year STARSkate payments will be able to register in 3 installments. The first is due at time of registration, with the next 2 payable Nov 1st and Dec 1st.
---
Boston Pizza Anyone???
Did you know that if you like to eat at Boston Pizza, you can support our club just by enjoying your meal!!??!! When the bill comes, just let them know you're supporting the Barrie Skating Club and a percentage of your total bill comes right back to the club!
---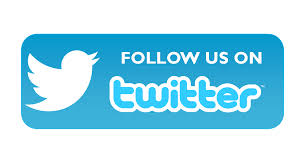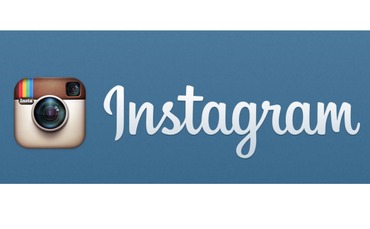 Our Bi-weekly Bingo is open again!
Every other Saturday you will find us at the Delta Barrie Bingo and Gaming centre hosting bingo! Right now there is no paper bingo playing, however the tap tix machines are running!
The funds raised from our Bingo events go directly to helping us keep our ice prices lower for our members and also allows us to offer extra programming. These extra programs mean that we can give our members more options as well as it gives us the ability to be more inclusive while meeting the needs or our skaters and parents. We hope to see you all out at the next event!