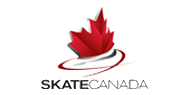 Many of our members along with the general public often get confused with the difference between the Barrie Skating Club (BSC) and the Mariposa School of Skating (Mariposa). The BSC is a non-profit Skate Canada sanctioned skating club which has been instructing Barrie's youth for over 60 years. The BSC offers learn to skate – CanSkate programs as developed by Skate Canada for all those wishing to learn the skill of skating whether it be recreational, hockey, or figure skating. In addition to the CanSkate programs, the BSC offers more advanced sessions for those who have completed the CanSkate program and wish to further their figure skating skills, moving through Skate Canada's junior, intermediate, and senior levels. For hockey enthusiasts, the BSC offers a number of Powerskating sessions throughout the year. The BSC's various programs run from 4:00 pm to about 7 or 8:00 pm Monday to Friday and on Sundays.
The Mariposa school of skating is a privately owned skating school, which also operates out of the Allandale Recreation Centre through the day from 6:30 - 3:30. Mariposa also offers a number of programs on the shoulder seasons (Sept/early Oct and Apr/May) as well as a summer skate program, which allow some of the Barrie Skating Clubs skaters to extend their training beyond the October - March season for which the BSC operates. From time to time we will forward information through our social media outlets about program registrations at Mariposa that may be of interest to our members. The BSC is also fortunate to have this relationship with Mariposa as many of our coaches, also coach at Mariposa. In fact a large number of the BSC's CanSkate program assistants that parents seen helping their young skaters, either currently train or have trained at Mariposa. In addition, Mariposa offers a 5 week evening program in both the Spring and Fall (shoulder season) allowing our skaters who would like to begin skating In September, or continue skating in April and early May, the opportunity for additional training time.
Many residents of Barrie do not realize how fortunate we all are to have these two organizations working in unison to train some of Canada's, and the world's finest skaters. Next time you are at the Allandale Recreation Centre's Blue Rink, have a look at the west wall opposite the stands and see the names of all the world class skaters that have trained in Barrie!