WHAT ARE PRIVATE LESSONS?
Private lessons are offered to skaters who are looking for more one on one attention within their program. Only Barrie Skating Club coaches are permitted to coaching on Barrie Skating Club session. See list below.
Skaters working at all levels of the STARSkate and Competitive programs develop their skills though private lessons. Semi-private and group lessons may also be an option, depending on the coach's availability and the skater's needs.
Skaters will register for specific ice sessions (for which they are qualified by test level) during which their will work with their coach. Typically on a 50 minute ice session, a skater will sign up for 15 minutes of coaching and spend the remaining 35 minutes practicing. Learning to work independently is an important skill for a developing figure skater.
ENGAGING A COACH
Skaters contract individually with their coaches. Coaches set their own rates, according to their experience, qualifications and services.
Choosing a coach is an individual decision. Skaters can arrange to take the trial lesson from different coaches, to ensure that personalities and teaching/learning styles are compatible. Barrie Skating Club coaches are listed below.
Coaching arrangements, including payment, are made directly with the coach, who operates independently from the club. It is advisable to discuss expectations in advance. Coaches will expect skaters to be prompt and attend lessons regularly, and to give advance notice whenever possible if a lesson must be missed.
SKATER-COACH DIPLOMACY
Skaters experiencing conflict with a coach are encouraged to meet with the coach to discuss the problem. If a skater plans to change coaches, for any reason, the coach should be advised of the decision, by phone or in person, and outstanding coaching fees should be paid in full. Keeping relations cordial contributes to a productive and cooperative atmosphere in the club.
Coaching Team
Our Team of Coaches are all NCCP Certified Levels 1-5. We work with skaters at all levels and all disciplines from beginner to World and Olympic level. Please feel free to contact us to discuss what you may require to meet your skating needs.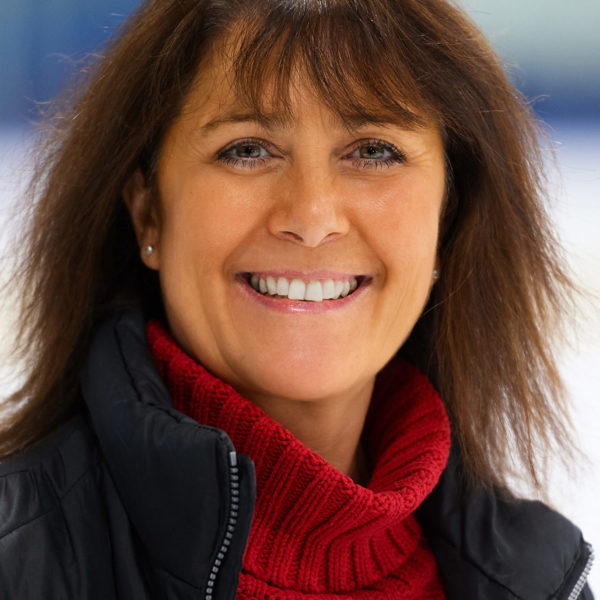 Joanne has over 30 years of coaching experience, she has been a coach for 33 years. Joanne coaches all levels from Pre-CanSkate to Gold StarSkate.