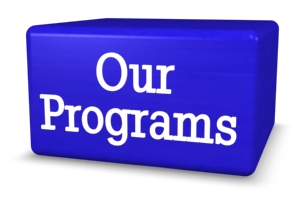 A brief description of some of our programs is provided to the right.
For detailed information regarding a specific program, please click on the corresponding program on the menu to the left.
For a downloadable / printable brochure of our programs, including some general information, please click on the link below:
Programs
The Barrie Skating Club offers a variety of programs, including the following:
CanSkate - Skate Canada's flagship Learn-to-skate program offers beginner and developing skaters fundamental skills in a fun environment with lots of great incentives. A great foundation for further development in Hockey, Figure Skating, Ringette or Speed Skating, this program for skaters aged 4 and up runs once a week in Fall or Winter blocks, with a variety of options for day of the week. CanSkate runs out of Holly, East Bayfield and Allandale arenas. We also offer one full year, twice a week CanSkate group at Allandale.
Pre-CanSkate - for our youngest beginner skaters, aged 2 - 4, the Pre-CanSkate program allows skaters to work through the levels of the CanSkate program, but with special methods and incentives designed for this younger age group. Pre-CanSkate is offered on weekday mornings and weekend mornings at Holly and East Bayfield. There is also a Pre-Can group that runs in conjunction with our Monday night CanSkate at Allandale.
Power Skating - is a program designed specifically for hockey and ringette players. Skaters will work on dynamic skating, edges, explosive starts and stops with drills designed to improve their game. Classes are completed in full hockey gear.
STARSkate - for our Junior, Intermediate and Senior level skaters, this program is for our CanSkate graduates who want to continue on with developing figure skating skills.
Adult - a great program for Adults interested in fun and fitness.
For more details on any of the above, please select the particular program from the 'Programs' drop down menu for more specific information!
ICE DANCE...
Did you know that the Barrie Skating Club / Mariposa School of Skating host a world class competitive ice dance program which has had medalists and champions at every Canadian Championships since 1995? This program has also produced athletes who have competed at over 50 international events (Junior and Senior Grand Prixs, Four Continents, Worlds and Junior Worlds...)
We are looking for young male skaters to take the opportumity to open up another pathway for their skating. This will augment their current skating program and will make them a better skater whether it's for hockey or figure skating. Following is a link featuring two local skaters who started in the Barrie Skating Club's CanSkate program. A few years later they did augment their singles skating with ice dance ... the boy in particular used these skills to help shape him into a AAA hockey player.
If your son is interested in exploring this pathway, please contact David Islam at isbright@rogers.com