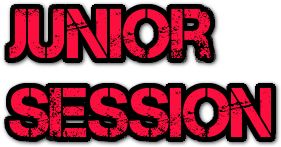 Junior
Welcome to Junior! This level is designed for skaters who have completed their CanSkate training, and are looking to further their skills in figure skating. As a Junior Skater, you are now part of Skate Canada's StarSkate program. The links below will provide you with some of the information that will help you as you move from CanSkate to STARSkate!
Juniors skate 2 nights per week for 75 min each night. You will again be divided into groups, by level, as you were in CanSkate. While the Junior program continues to offer group lessons, many skaters at this level begin to work with a private coach as well. This is an individual decision to be made by each athlete and parent.
for some information to consider about choosing a coach. For more information on the Barrie Skating Club's coaches, please click on the Coaches tab above.
As a Junior, you will have the opportunity to complete tests in the StarSkate stream (progressive badges, similar to the design of CanSkate, but now divided into disciplines). For more information on testing and badges in StarSkate, please Contact us.
The last new opportunity for Juniors is to compete in some entry-level competitions that are designed for fun! Skaters interested in doing competitions will need to have a private coach, as they will need to put together a free-skate program. Most new Juniors start out by competing in the Barrie Skating Club competition and from there, progress on to Area and Invitational Competitions. For more information on Competitions, contact us.
Contact us for information on STARSkate tests
Contact us for information on STARSkate competitions
Contact us for information on choosing a Coach